Halcyon is a professional Android app development company, with a track record of designing, building, and launching interactive and fast android applications for different industry verticals and LOBs.
Why Businesses Need ROI driven Android Application Development
More than 70% smartphone customers use Android phones. So, having android apps for every touchpoint is a mandatory requisite for every business – irrespective of size and scale. Reaching to a large customer set requires consulting and implementation of a top Android app development company which can provide both business and technical consulting at affordable budget range. Halcyon can help turn your business ideas into a turbo-charged and game-changing android app.
We can design business apps for Android and also build android apps for your customers, partners, and internal employees. We build apps that help you save 5X cost and make 2X profit on running lean business operations and spend more in building innovative customer-centric business models.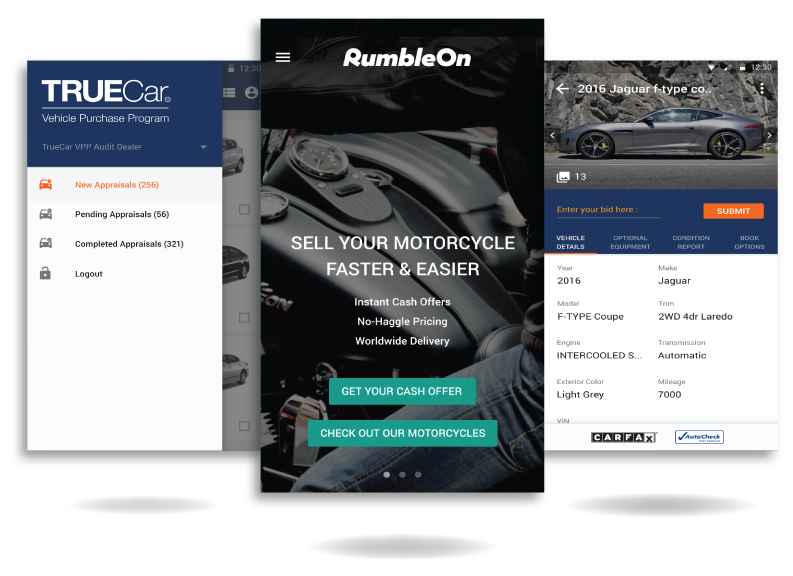 6 Major Benefits of Agile
Android Application Development

Want to build best android apps?

Halcyon is Your One-Stop Destination for end-to-end Android App Development Services
We are industry generalists in android application development practice. With a deep business and technical consulting experience in building android phone apps for Retail, Healthcare, Automotive, High-Tech, and Utilities, we are an ideal choice for hiring professional android app developers. Our team possess hands-on experience in customizing the core Android OS code to build an android app exactly as per your vision with a service differentiation. Our launched apps run seamless on all devices with an easily consumable UX that delight the targeted audience.
We fully leverage the power of popular and latest Android Application Framework, support software, and other tools to add dynamic and interactive features to the application to make it interesting to the end user to navigate screens. With experienced team of Java developers, we develop and deliver custom android applications that are device-agnostic and fast across all Android OS including Android Oreo.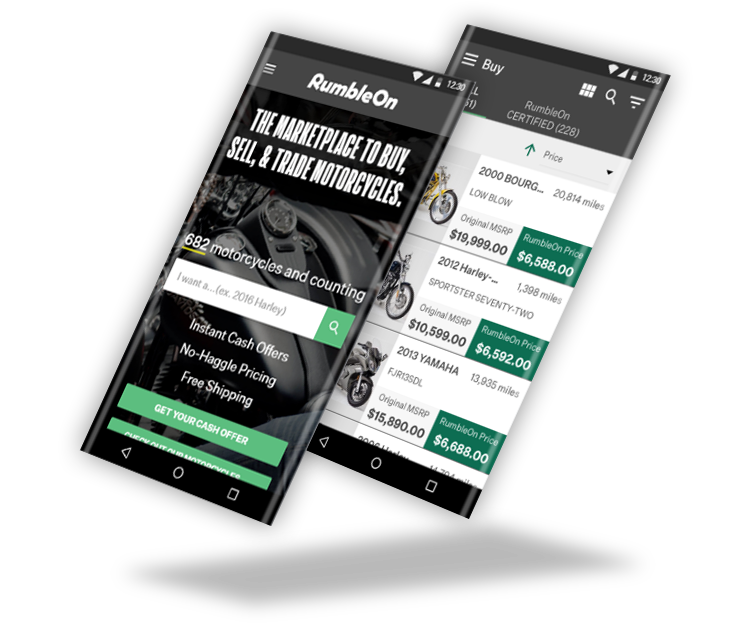 How do we deliver successful Android apps?
We brainstorm and understand the Application Market
We build Omnichannel UX keeping offline channels
We concentrate on simplifying the user navigation with flexible layouts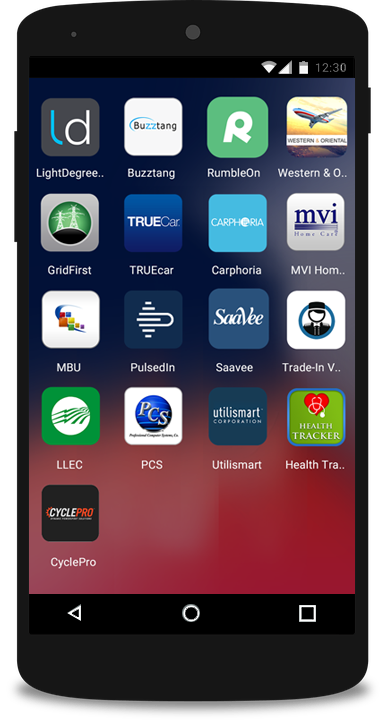 We code keeping professional guidelines for ease of update
We add localization and internalization feature as per audience
We perform functional, compatibility, and automated testing before delivery and launching.
We can help you develop a top-notch and high-performance Android application as per your business requirements with our tested 6-step Android app builder methodology
Halcyon's Android App Development Process
We take a phase-wise streamlined approach as part of our Android application development process: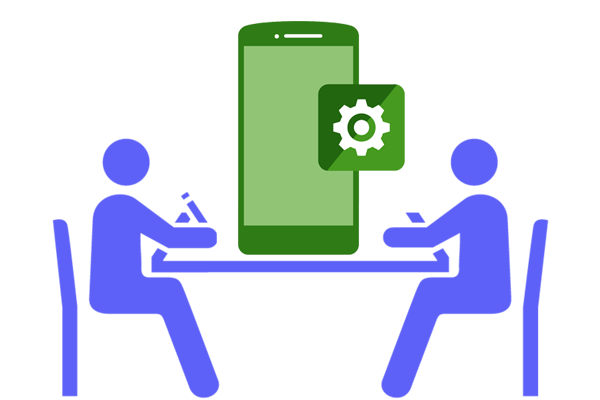 Requirement Understanding
Detailed discussion with client and document a non-technical layout of the application and core business features and processes

Client's approval on the company's goals, vision, and target audience is taken at this stage. We also ideate and provide recommendations on features
Project Planning
We create an action plan with software and hardware requirements including the scope and deadlines of the project including milestones.

We keep sufficient flexible checkpoint as part of agile methodology to accommodate any last-minute feature change as per market. For every step, we keep client in the loop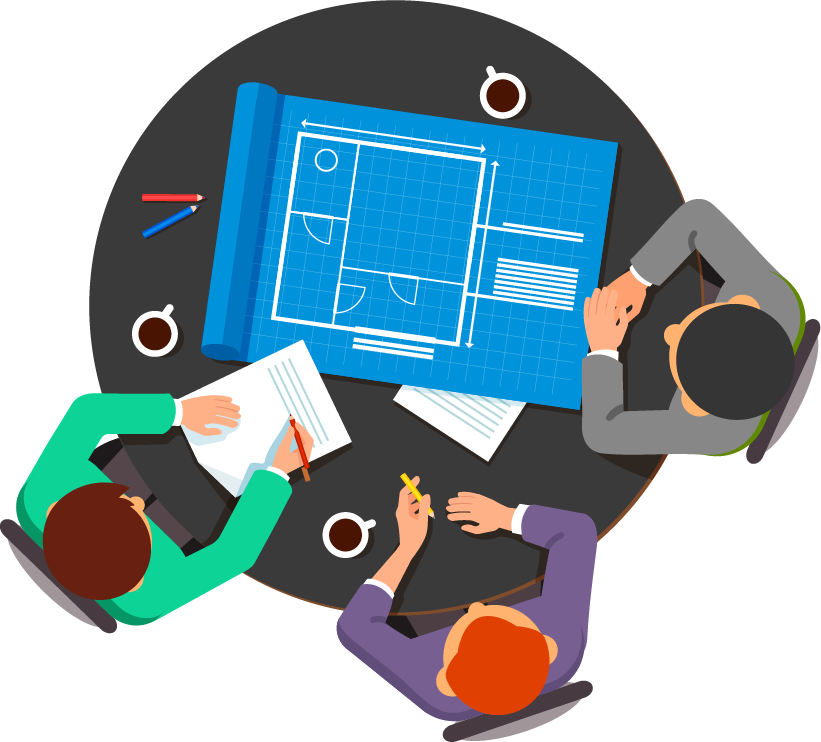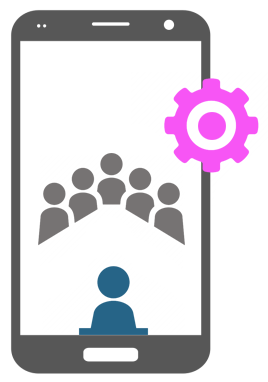 Development
During the mobile application development phase, we use Agile and Scrum methodology to divide project into sprints. With a daily standup meeting, the team is aware of the daily tasks and features required to complete the project on-time and in-budget.

We do many "acid tests" on the application to ensure there is no bug when it's Go-Live
Deployment
Before the application goes live, we need to ensure it meets the guidelines of the Play store so that it is approved over there

We take full responsibility to resolve any compliance guideline issue and ensure successful launch and deployment on the play store and android marketplace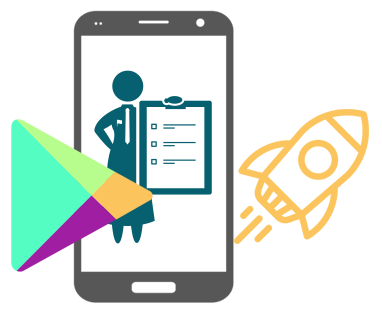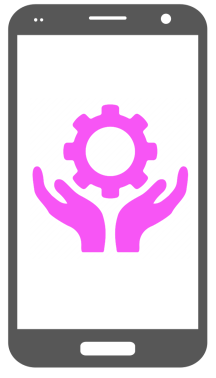 Support and Maintenance
We know market evolve and OS version will update. We keep a constant view on the updates and inform you in advance. It helps us to deliver up-to-date apps and avoid any breakouts in the CX for ongoing customers.

We also maintain a flexible maintenance engagement model to ensure your invested ROI is fully recovered.
Know Our USP – Delivering Beautiful Android App Designs
With a truly dedicated team of UI and UX developers, Halcyon believes in service differentiation as a goal in building android apps that generates attention, curiosity, and ROI. We design app fully compatible to all Android devices and screen sizes. We constantly keep a close look on what customers want and build UX keeping customer-centric trends. As an award winning Android app Development Company, Halcyon has got resources, capabilities, and deep industry experience to deliver breath-taking mobile app designs.
How Halcyon Build Good Android app design
We simplify screen navigations during android app designs. We do user role-play to understand the sentiments during this process

We keep the icons semantically accurate and use color scheme as per brand requirements

We keep minimum touches for solving the major problem in the app. With automation, user can even experience minimalism when using the app again
Why Businesses Need Solid Android app Design
Customers come back more if they love the design and UX. You get loyal users and brand advocates with a good design

Simplified UX can help users find what they want easily without wasting time.

Good app design gets more word-of-mouth recommendations. So, you spend less on branding and still get 2X customers

Good app design helps in significant reduction in money and time for branding and marketing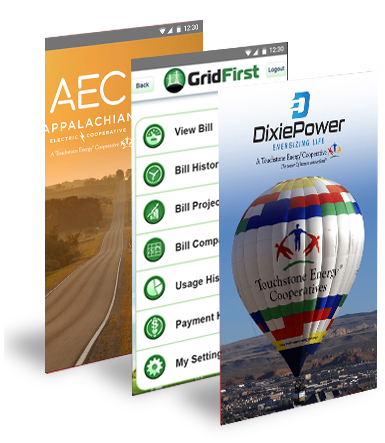 Custom Software Development

Web Application Development

Digital Marketing

Cloud Computing

Business Consulting
Want to get in Touch? Use 1-minute to fill below form. Let's build a Great Android App!