Professional Custom
Web Application Development Company in Texas Columbia USA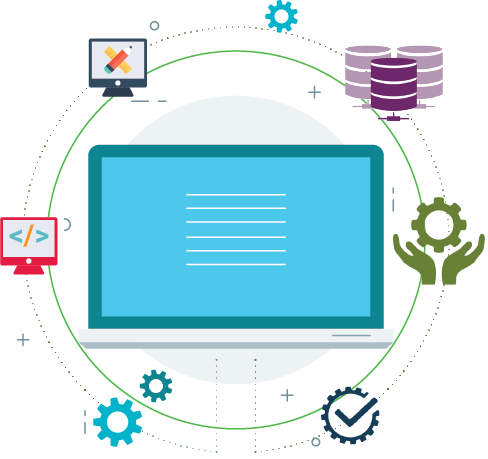 Halcyon is a CMMI level 3 certified award-winning company with a proven track record in web design and development. Over the years, we have delivered business and customer-centric web applications (like ERP, CRM, Customer Experience, Vehicle Marketplace, Recruitment and HCM solutions, Healthcare solution, and E-commerce site etc. ) fully responsive to mobiles and tablets. With the use of latest tools and technologies, in-house developed accelerators, flexible engagement models, and agile delivery methodology, we facilitate best-in-breed business and digital transformation.
We combine design thinking and material design to build future web apps today and help businesses consolidate their market and industry position through digital disruption. Request a quote today and hire our web apps developers to get a stunning, classy, and custom web application with simplified UI/UX/CX ensuring high performance and business process simplification
Our
Web Application Development

Service Suite Covers
Everything You Need Our Complete
At Halcyon, we have a dedicated team of business analysts, designers, developers, and testers with hands-on experience in building web applications of any size and scale. Through flexible adaption and knowledge of all latest web tools, frameworks, and trends, we build apps that cut costs, simplify business processes, and engage customers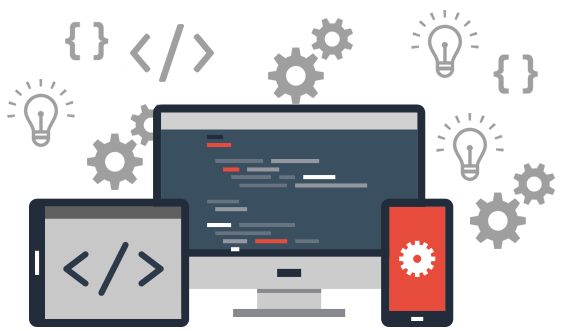 Custom Web App Design & Development
From basic landing pages to complex customized web solutions, we build custom web applications tailored to specific business requirements and help clients manage costs without investing in large software where they might not require all modules and end up paying more for customization
Responsive Web Applications Design & Development
World is going mobile, why your business should get left behind? We design and develop responsive web applications and portals that can quickly resize and open keeping device size in mind. Through our RWAP suite, digital content can be consumed easily with clear readability, fluid navigation, and without presence of standard horizontal scrolling. By creating buttons for different screens, we maintain flow consistency and avoid issues like scattered content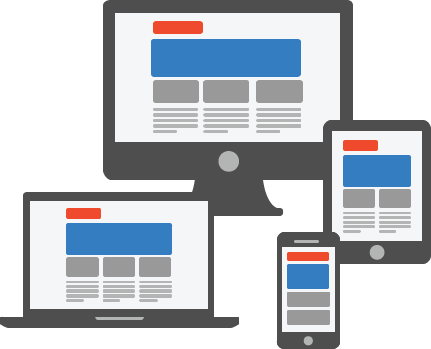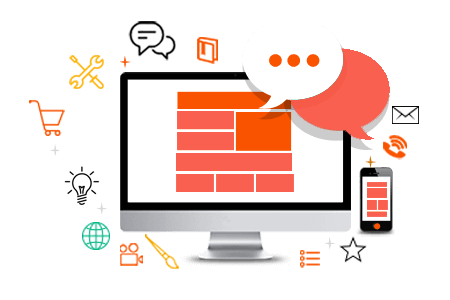 Enterprise Portal Development Services
We build robust, fast, scalable, and simplified UX driven Enterprise portals that bridge the communication between employees, customers, systems, and data for best-in-breed operational efficiency. From UI/UX design, end-to-end portal development, portal feature enhancement, 3rd party integrations, we can do it all in our EPDS suite.
Cross-Platform Web Application Development Services
Want to accelerate your idea to the market without investing much? Build a cross-platform mobile app at 40% cost benefits and run it on both iPhone and Android platforms. Halcyon will ensure to create an engaging and native-alike design and UX so that your customers do not feel that they are browsing HTML5 apps and not native apps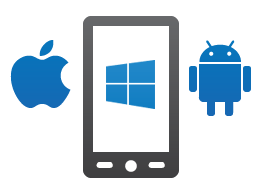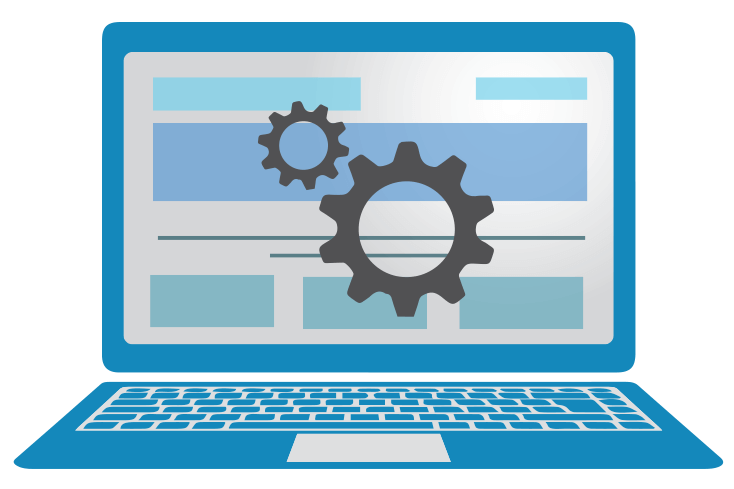 Web Application Testing and Support Services
Blessed with an experienced and seasoned team of Quality Testers, we perform integration, system, automated, and functional specification testing to ensure you receive a bug-free application that brings customer delight by maintaining content consistency without any breakouts
EAI or Integration Services
Businesses run their touchpoints on many heterogeneous data stacks like Oracle, SAP, PHP driven application, Native/Cross-platform apps, and many more. Halcyon ensures to create perfect integration accelerators so that appropriate information can be sent and received from one system to another or on a centralized application without downtime or database errors. We have created BI applications which help in decision making and bring business agility. We use Tibco, WebMethods, WebSphere MQ.
Halcyon

Web App Development Process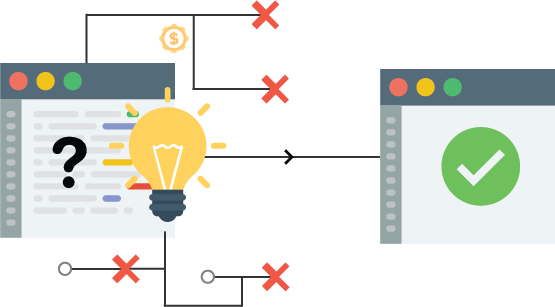 Research and Ideation
Our presales and engineering team understand the business requirements, analyze competition, and find the market potential of the project along with risks to reduce technical and business cost across entire software development life cycle
Concept Validation

Technology Stack Selection

Resource Planning and allocation

Ideation, design thinking, and material design planning for innovation

Identify key triggers and bottlenecks for cost management, finding new business models, and enable growth
Front-end Web App Development
After research and ideation, we build a visually immersive and engaging front end with the help of design thinking and material design.
Clear and Custom UI development with pixel-perfect accuracy matching with prototypes

Maintain consistent and fast UX across the entire application

Stunning animations and effects like a 1-page site, parallax animation ensuring customer journey is simple, fast, smooth, and engaging to get repeat visits
Front end: HTML5, CSS, JavaScript (Angular, React, Node)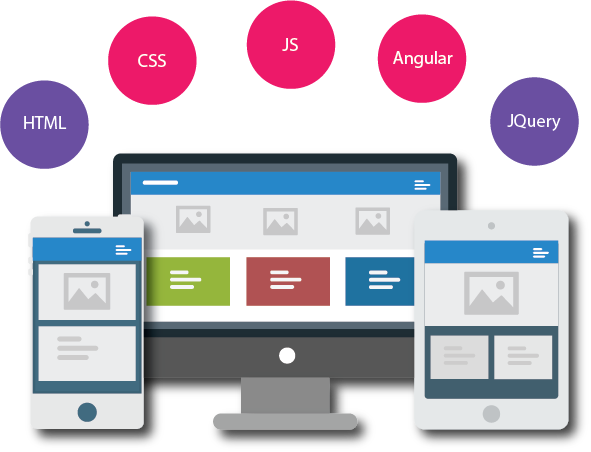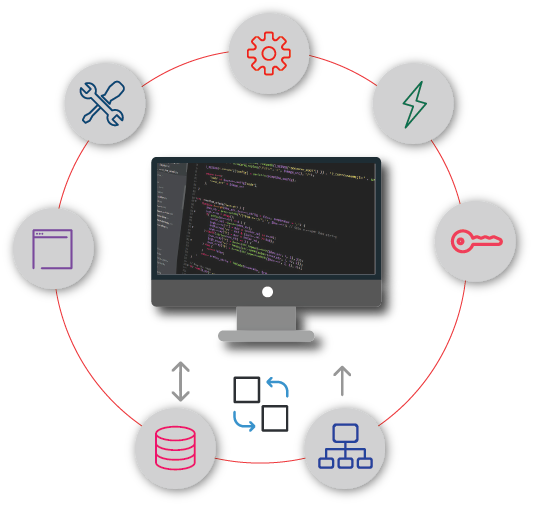 Back end Web App Development
With an eye of writing optimal code with clear comments and maintaining text:code ratio, our development team ensure the final back end is scalable, strong, and robust to handle large traffic loads and still help customers and employees do a particular task in the most enjoyable manner
Build a solid and scalable architecture to accommodate future growth at scale

Flexible and loose coupled system for easy integration with 3rd party services

Cutting-edge security feature for enhancing user data protection

Advanced data structure implementation for actionable insights
Backend: PHP, Drupal, Wordpress, Python, Magento, ROR, MongoDB, Hadoop, AWS
Software Quality Assurance Delivery Services
With automation and timely QA practice, we bring value through our QA services
Full automation of repetitive, laborious and complicated QA tasks

Shorten customer feedback cycle

Test driven environment

Deploy QA automation tools for load testing (Selenium and JMeter)

Maintain bug-free product with appropriate error messages to provide quality at every stage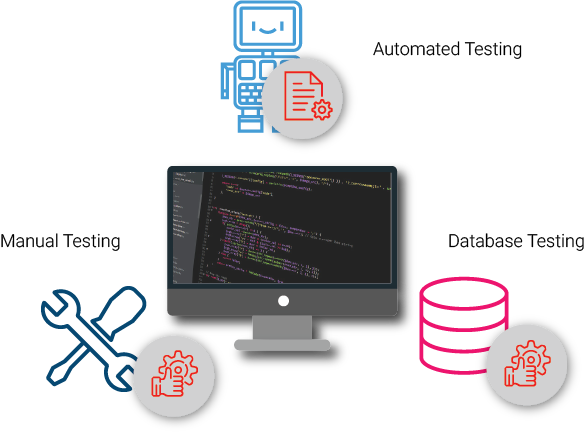 Our Clients Love Our Service Delivery
To Hire Us Again & Again

Run Agile with Us
We do not want you to invest heavily. We run projects through short epics, stories, and sprints. Everyday, we have a daily standup meeting informing the clients and stakeholder what's going to be developed today. We are a new generation Best Web Application Development Company in Texas Columbia USA working on a pay-as-you-develop model and not the traditional and outdated model. You get a web app that is relevant to the trends in the market and not just sit there waiting for customers or not helping employees provide in-time CX.

Full Cycle Development
We are a full stack Web Application Development Services in Texas Columbia USA provider. Just submit your project requirement and we will take care from requirement gathering to release of the web application on the market or intranet

Adaptive Collaboration
Our engagement model ensures the clients get full support through chat, email, Skype, and phone so that they do not have to worry about resolving critical scenarios. They can bank on us

Visibility and Transparency
Through efficient tracking and prompt visibility, our clients what's going on with their project and whom to contact for a certain problem

Best-in-Breed Custom Web App Development
Our resources possess deep business and industry experience in building HTML5 driven web apps. You get a mix of both highly experienced tech and business resources for your project
Let's Build an awesome web application
Fill a 1-minute form to get detailed, no-obligation quote today