Halcyon Works on Three Cross Platform
Development Technology Stack
Xamarin Development Practice
Xamarin is a popular and trusted cross platform mobile development tool. It helps developers build iPhone and Android applications with 100% native feel and touch. Powered by .NET platform, the framework uses smart compilation and has UI/Code libraries to program scalable, fast, and almost-native looking applications with no application performance limitations. Many sensor/hardware/GPS/camera driven apps can be easily build in Xamarin.

Mobile Banking, E-Commerce

VoIP and IPTV Apps

Sensor-enabled telehealth apps

Complex games, Live streaming apps

Real-time GPS navigation, Detaild Mapping

Mobile CRM apps, any Enterprise app
Cordova/PhoneGap Cross Platform App Development Practice
Described as the best cross platform mobile development app for building non-complex apps, both Cordova and PhoneGap are open-source platforms. If you are looking for rapid and less expensive mobile apps, they are the best choices. With preconfigured plugins, we build apps faster and achieve higher performance level with less TCO.

Loyalty apps, Digital Coupons

Chats Targeted at limited groups of people

Fitness Schedules, Diet advisore, Patient info apps

Complex games, Live streaming appsNewsfeeds, reader apps, Simple Games

Real-time GPS navigation, Detaild Mapping

Mobile CRM apps, any Enterprise app
React Native Cross Platform Application Development Practice
An extremely popular platform for building real-time apps, React Native got its branding when Facebook used it for its live chat experience. With facility to develop high-performance and stable apps, React Native framework guarantees platform-specific UX/UI and near-native touch, feel, and response time.

Mobile Banking, E-Commerce

VoIP and IPTV Apps

Sensor-enabled telehealth apps

Complex games, Live streaming apps

Real-time GPS navigation, Detaild Mapping

Mobile CRM apps, any Enterprise app
Featured Cross Platform Mobile App Portfolio
Browse our finest work here!
Automobile
From connecting buyers and suppliers in the vehicle marketplace to building smart automotive solutions, our automotive consulting service suite provide better transparency to plan and execute operations and manage customer experience efficiently.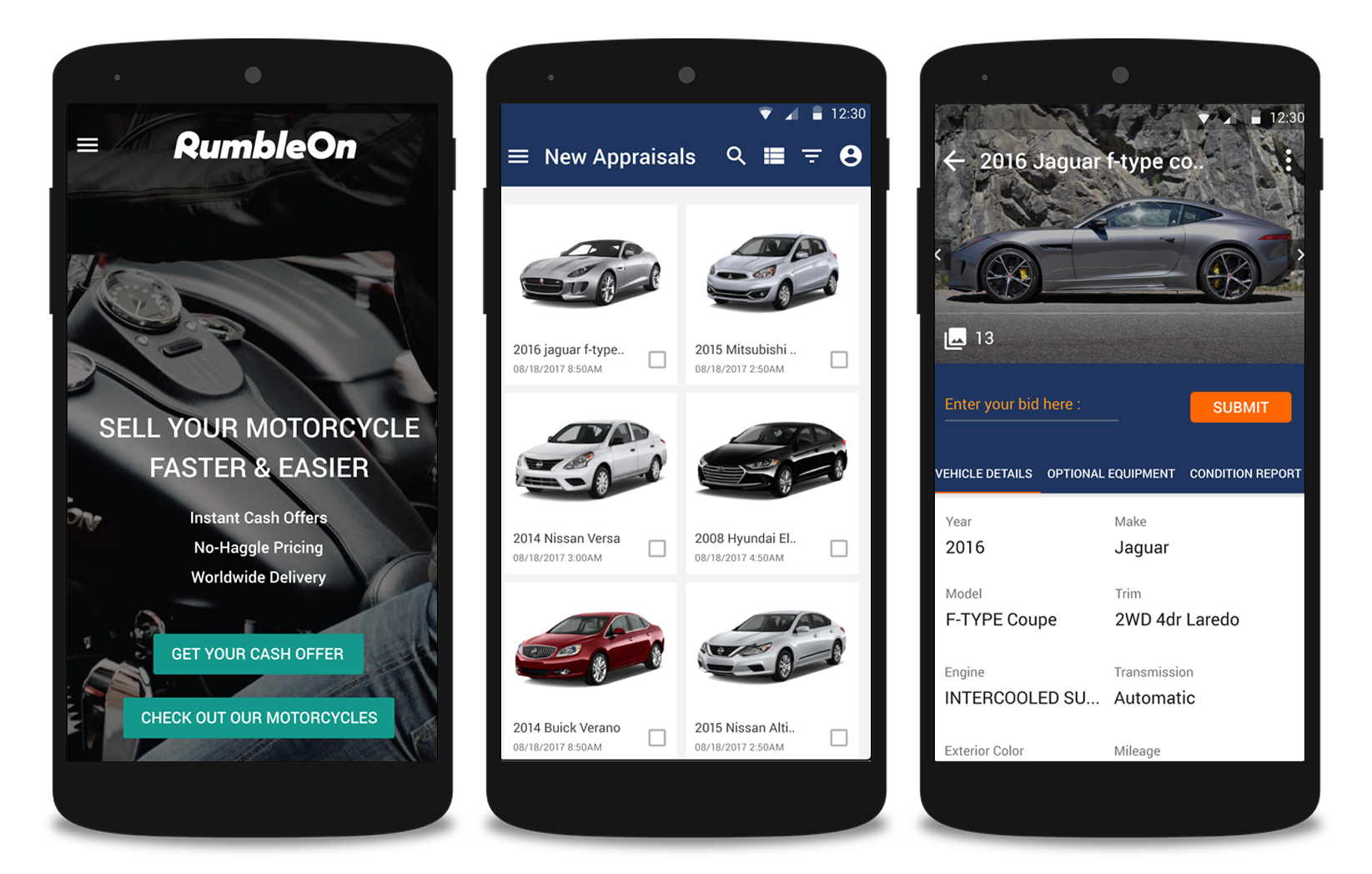 HealthCare
Halcyon's enterprise mobility driven healthcare consulting service suite addresses the full scope of healthcare issues ranging from integrated health management, intelligence, data integration, patient engagement, and consumerism.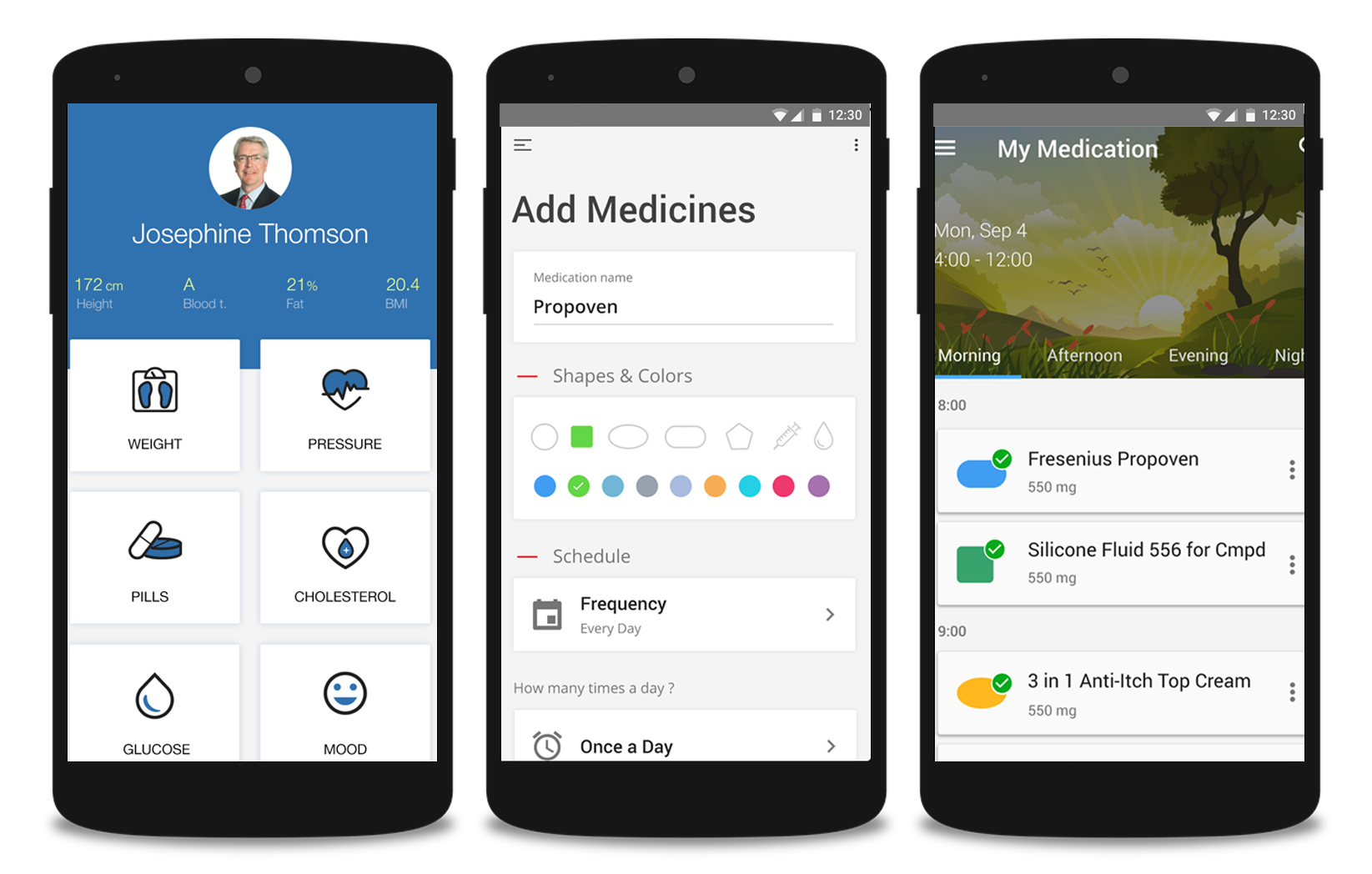 Utilities
Our Utility consulting service practice offerings are based on proven methodologies, frameworks, and a team of experienced Utility resources. Our competencies include building Smarter Utilities, Customer Experience Management solutions, Energy Management solutions, and Customized Analytics solutions.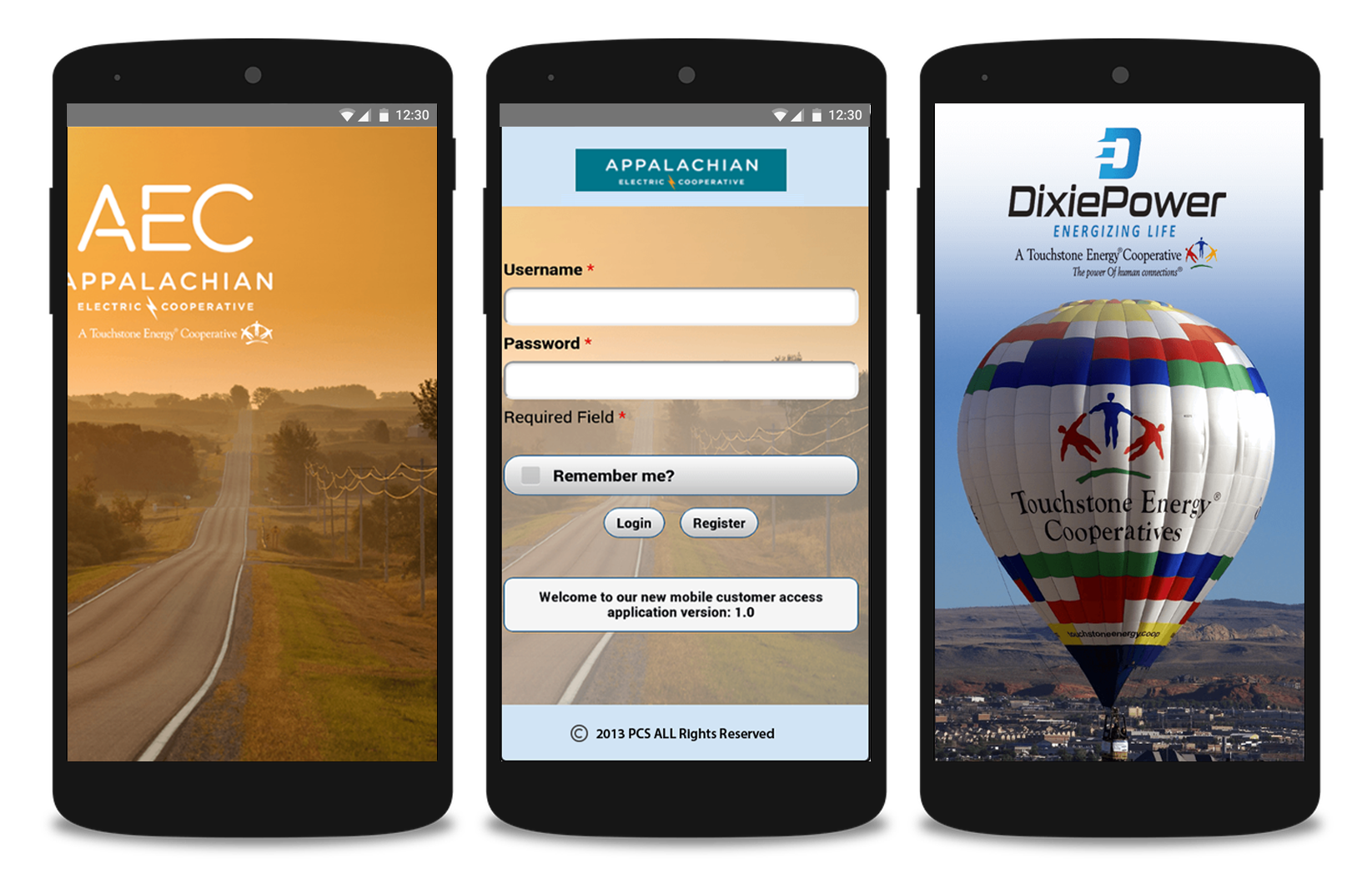 Travel
With our solutions, accelerators, and experience, we help travel industries reduce time-to- market and develop unique functionalities like building superior customer experience management solutions, tracking solutions, booking systems, dynamic rate matrix systems, smart travel solutions, and asset management solutions.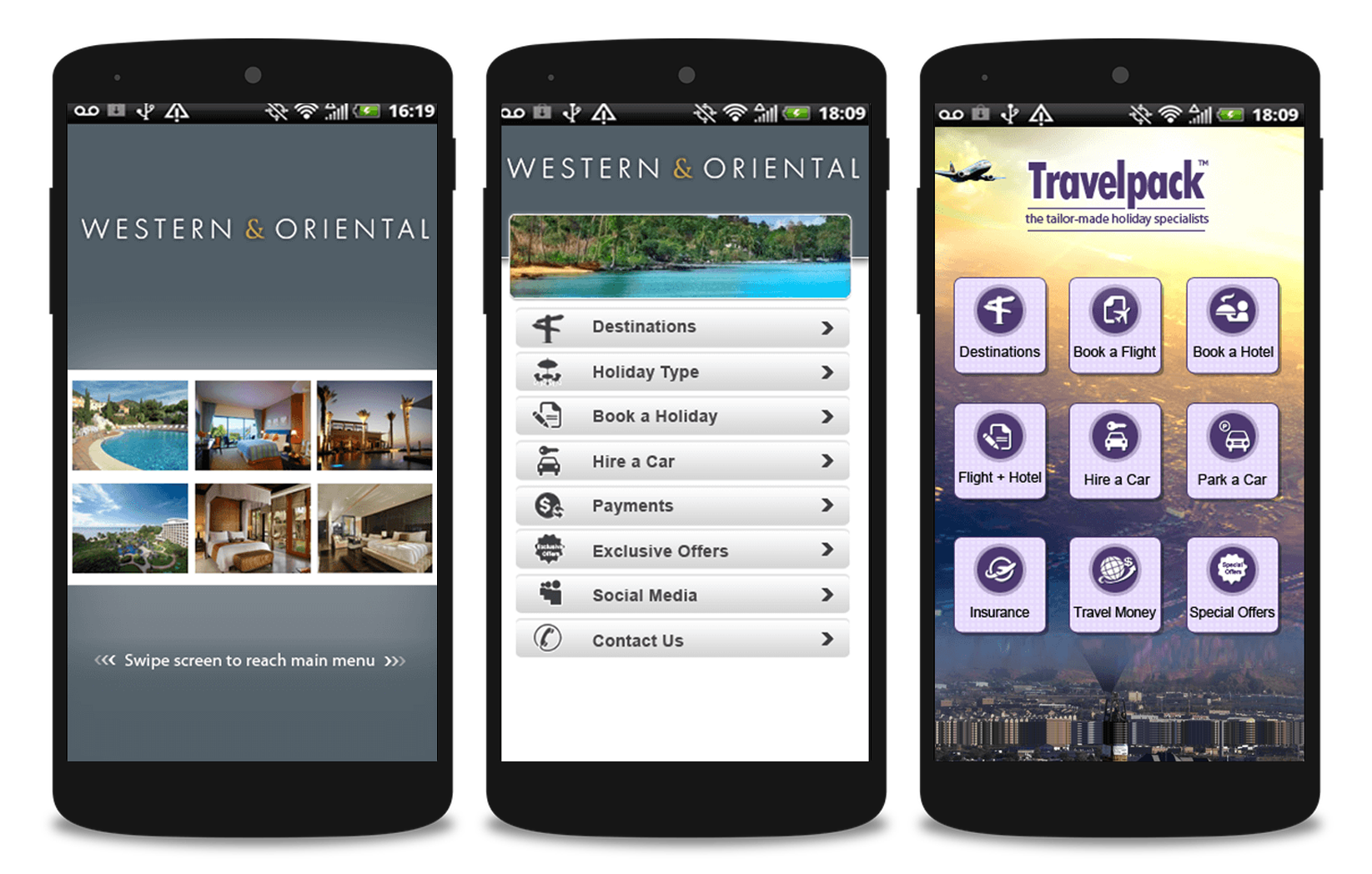 Logistics
We deliver complete suite of services for Logistics including outbound logistics solutions, dynamic routing solutions, analytics solutions for pick-up and delivery processes, and smart logistics solutions. We help providers reduce their environmental footprint and accelerate digital transformation.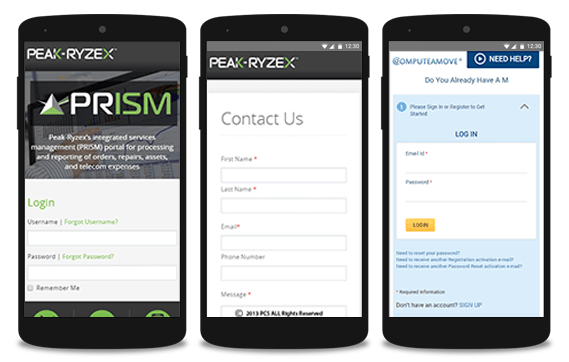 Retail
From building a more connected, innovative, and cohesive omnichannel shopper engagement to reimagining the business processes and models, Halcyon's mobility driven retail consulting services help businesses remain competitive and in-demand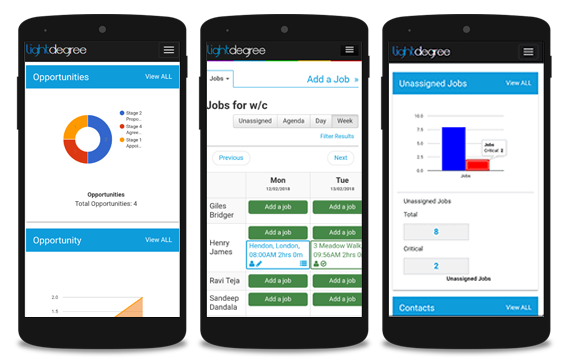 Why Halcyon is an Ideal Cross Platform
Mobile App Development Partner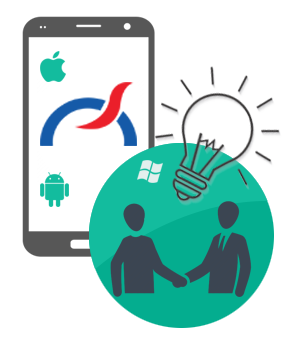 Competitive Price Models – We offer custom and competitive rates for hiring experienced cross platform app developers and designers.

Operational Efficiency – We are a CMMI level certified company using Agile methodology to streamline delivery, manage costs, and maintain a secure infrastructure to develop best cross platform apps. Development team are planned in shorter iterations which mean lower TCO for businesses.

On-time Delivery – On-time Delivery is our passion and not value proposition. By keeping Agile meetings of short and precise agendas between client and development team, we ensure the stakeholders are aware when the project will be completed to meet deadlines

Customer Satisfaction – We do not leave anything to chance in customer satisfaction. By appointing a dedicated account manager, project manager, and consistent delivery team, we ensure to complete project on-time and achieve 100% customer delight. We keep a communicative and transparent approach with clients.

Expert Cross Platform App Designers, Developers, and Testers – We hire only the best and experienced cross platform app designers, developers, and testers to ensure you get maximum productivity at competitive costs without compromising the deadline.
Let's Build A Great Cross Platform Mobile App
Click on the below button and get a Free business consultation and detailed proposal with cost breakdown today. And yes, you will see extra surprises inside proposal including business recommendations you might have missed and we have not to ensure your app makes money