Our ERP Application Development Practice Suite

ERP Business and Technical Consulting
We analyze current business ecosystem, perform market research, and identify risks/incompatibilities to formulate business strategies (competitive analysis of available tool) and migrate mission critical software into a converged infrastructure for optimal performance

ERM Implementation
We have deep layered expertise in developing scalable, robust, future-ready, enterprise-grade ERP software. We have experience automating critical processes and provide key data insights across a hybrid ecosystem on mobile and web-based platforms to stakeholders for better visibility.

ERP System Integration
We have resources and capabilities to do P2P, Bus, Microservices, Middleware integration in a heterogeneous application stack inside ERP

Powerful Data Visualizations and Dashboards
We leverage the power of BI platforms like Tableau and Informatica to build powerful data-intensive reports along with visualizations through business objects.

ERP Migration
We remove silos through ERP modernization by revamping the infrastructure and migrating legacy data.

ERP Support and Quality Assurance
We appoint dedicated engineers to ensure your application does not have a down time and runs seamlessly. We appoint quality engineers to perform end-to-end testing including automated testing.
Our Service Differentiators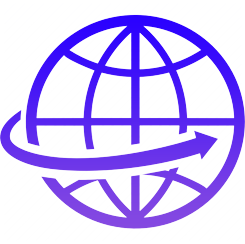 Customer-centric approach

Decades of experience as a business technologist

CMMI Level approach for quality code and service delivery

Proven best practices and accelerators for go-to-market speed up (Retail Automotive Specialists)
Affordable engagement models

We build ERP for everyone including startups, SMB, and large enterprises.

Niche staff augmentation experience to provide on-demand resources

With our approach, you will always grow bigger and better to survive in the competition