Halcyon Cloud Service Offerings
Cloud computing is a low-cost, on-demand infrastructure approach where application can be hosted without deploying costly hardware. We offer following services as part of our Cloud Service Umbrella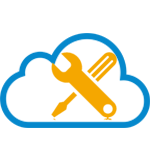 Cloud-Driven Application Development
We combine technology expertise from pre-cloud era to design, develop and launch custom private, public, or hybrid cloud solutions. From Greenfield migration of legacy application stack to comprehensive cloud solutions, we can provide complete services under one-stop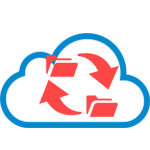 Cloud Migration
We have business and technical capabilities to perform full cycle migration of enterprise architecture and customer applications to a rounded, fast, scalable, secure, robust cloud infrastructure maintaining optimal RAM and memory for computing power and elastic services.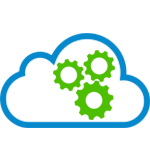 Cloud Consolidation and Integration
With our C and I service stack, businesses can stretch the boundaries of data analytics by consolidating heterogeneous applications onto a single, centralized, and personalized cloud application suite. We develop secure and flexible middleware data connections for addition and deletion of modules or applications from the suite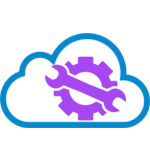 Cloud Configuration
We assess and customize cloud configuration keeping costs and demand surge in mind. Our best-fit approach ensures the on-demand configuration mirrors the business needs while maintaining scalability, improved information management, and application usability.
How Halcyon Approach Full Cycle Cloud-First Application Delivery
We treat every business requirements unique and follow a professional CMMI Level 3 and Agile driven Cloud Project Management Methodology. We assess current infrastructure environment and find if a cloud model is required or not. We suggest appropriate model (Iaas, PaaS, SaaS) and environment (Private, Public or Cloud). We design Proof-of-concept and upon approval, select the best-fit candidates, and start working on the design and solution architecture. We emphasize on UX/CX driven through design thinking for screen simplification and dynamic animations for increasing usability. Finally, we apply modular development approach to develop the complete monolithic Cloud Application into small Microservices to ensure the entire technology stack is flexible, scalable, fast, secure, and easy to manage. With our support and maintenance model, we provide continuous improvement by managing the speed, scale, security, and enhancement of the cloud application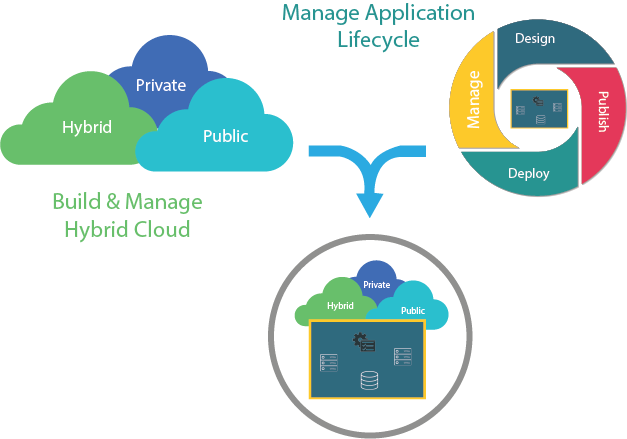 Flexible Deployment Models For All Business Purposes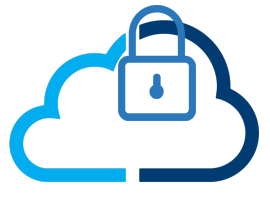 Private
For businesses looking for strict security and data privacy issues to run their operations and avoid any data breaches, Halcyon's Private Cloud Infrastructure model is the best fit. Businesses can maintain their own private data centre without large investments.
Hybrid
Halcyon bring the best of private and public cloud infrastructure for businesses looking for custom and tailored cloud models based on their unique requirements. By leveraging 3rd party cloud platforms, businesses can enjoy the rich benefits of multiple deployment models, run specific processes on private/public cloud, manage sudden workload surges, and achieve flexibility.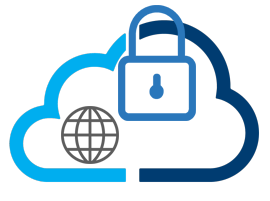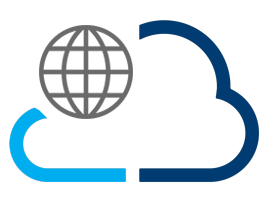 Public
Looking for cloud solution keeping economics of scale and on-demand scalability? With our structured public cloud deployment approach, businesses can enjoy incremental capacity; cater to on-demand demand surge. We deploy apps on popular shared cloud platforms like Azure, AWS, and more for multi-tenant or dedicated instances.
Enterprise Cloud-Driven B2B/B2C Middleware Creation
We analyze and create robust, secure, scalable, and lightweight Middleware to connect heterogeneous app stacks and environments in cloud. Halcyon helps businesses connect, extend, and create integration-specific processes across the enterprise. Acting as a perfect liaison between apps and network systems, businesses can robustly serve content and data to end users with multifactor authentication and layered security protocols.
Full-Fledged Cloud Automation For Faster Deployment
Halcyon delivers custom and automated cloud solutions to move DevOps. Halcyon facilitates continuous deployment of software to QA and production server. By enabling early issue detection, we make sure the code is easily deployed at any time and ensure the business continuity is not affected
Source Version Control Management

Issue Tracking

Automated Testing and Continuous Deployment